Wholesale Waistcoats & Ties - Apply for an Account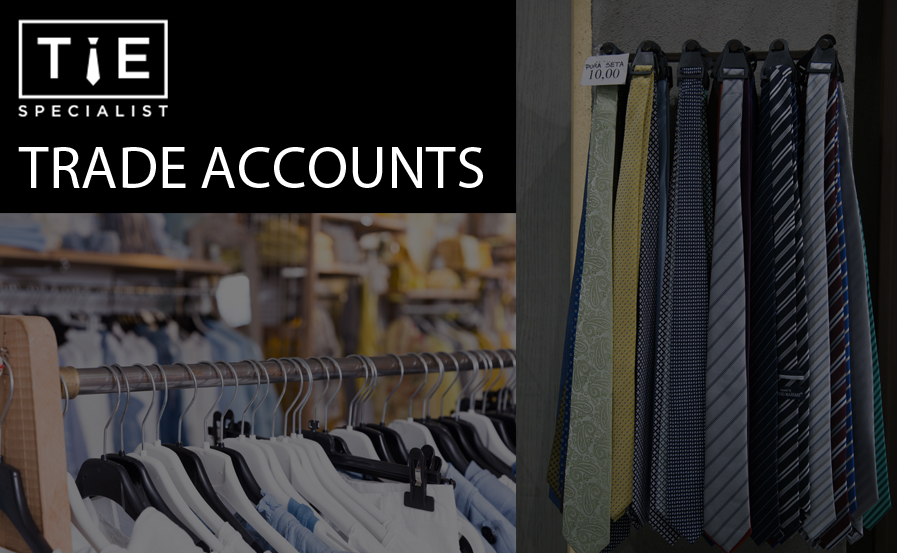 For eligible trade customers we can offer wholesale prices on most products on our website. These include but are not limited to trade prices on wholesale waistcoats, ties, cravats, pocket hankies and much more. Our trade accounts are strictly limited to retailers and wholesalers in specific industries, mainly the menswear, wedding and formalwear markets.
Examples of trade customers who will be accepted for an account:
Wedding Shops
Formalwear Shops
Formal Hire Shops
Menswear Shops
We will also accept trade accounts to end users if they are a large company or organisation buying in bulk quantities and on a fairly regular basis such as:



- Restaurant, Pub or Club owners.
- Uniform suppliers and re-sellers
We will accept the above on a case by case basis, if unsure please e-mail us at [email protected]
End users CANNOT apply for a trade account.
To apply for a trade account, follow these steps.
1) Register for an online account here, REGISTER FOR AN ACCOUNT.

2) Send us an e-mail to [email protected] with your company name, address and telephone number.
3) We will e-mail you back to let you know if your application has been accepted or not.
4) If accepted you can login to your account to view wholesale prices and order online.